FORTHMADE | ONE DAY POP-UP STORE EVENT
WE ARE MAKERS.
Our constant optimism keeps us confident that the future will not be void of our efforts. Always moving. Always making. Challenging what it means to be a creative, a business, and a student. Because it's not about who we are, but about who we will be.
video below —
video below — behind the scenes of a few of our FORTHMADE artists & designers.
Forthmade's Social Media: Facebook, Instagram, Twitter
We ran three separate Social Media campaigns to generate the type of hype you need to make a 1 day event successful. Posting photos, interviews and videos to get our audience engaged with our store from beginning to end.
1. Behind Forthmade | Behind the scenes, process shots. From the ideation, the mess and the results.
2. The Forthmade Team | Who they are, and what exactly they do. Putting a face to the project.
3. The Makers | Who they are, what they are making and why. Showing the passion behind our products.
THE FORTHMADE STORE | BECOMES A REALITY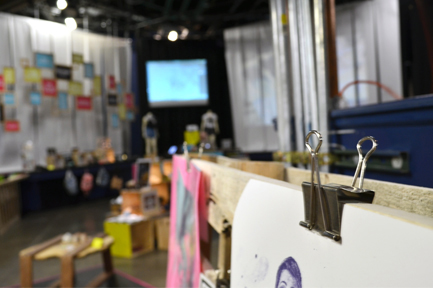 FORTHMADE Team Members:
Alex Laniosz, Lillie Templeton, Haley Fischer, Ryun Harrison, Meara Swiler, Richard Smith III, Phuong Nguyen, Qisha Kendy, Lauren Colbert, Amanda Hess
 
Project & Business Manager: Lillie Templeton
Creative Director: Alex Laniosz
Art Director: Haley Fischer
Designer: Qisha Kendy
Merchandise Manager: Ryun Harrison
Business & Merchandise Co-Manager: Lauren Colbert
Videographer: Richard Smith III
Photographer: Amanda Hess
Store & Display Design Manager: Meara Swiler
Store Design: Phuong Nguyen