THE ONE STORE — THE FIRST EVER CCAD POP UP STORE
A two day pop-up store housing collections selected by creatives, for creatives. The ONE team has assembled ten of CCAD's top artists and designers, to take everyday vintage and found clothing items and turn them into exclusive pieces. Our merchandise director then curated these clothing lines into the store now known as ONE. Video below —
COLLATERAL | ONE STORE. ONE CHANCE. ONE OF A KIND.
TOP THREE DESIGNERS —
The ONE Team evaluated all of the designer's submitted collections. Then the top three were chosen to have their lines photographed and featured in our poster ad series. As well as showcased in the store. Nothing like a little healthy competition to get the hype started.
SOCIAL MEDIA
Social Media is an incredibly powerful tool for advertising, especially for projects with a big vision and a little budget. By using Facebook, Twitter, and the ONE blog we were able to reach our audience and create involvement. Free channels were we could spark participation and leak teasers to generate excitement.
THE ONE STORE — COMES TO LIFE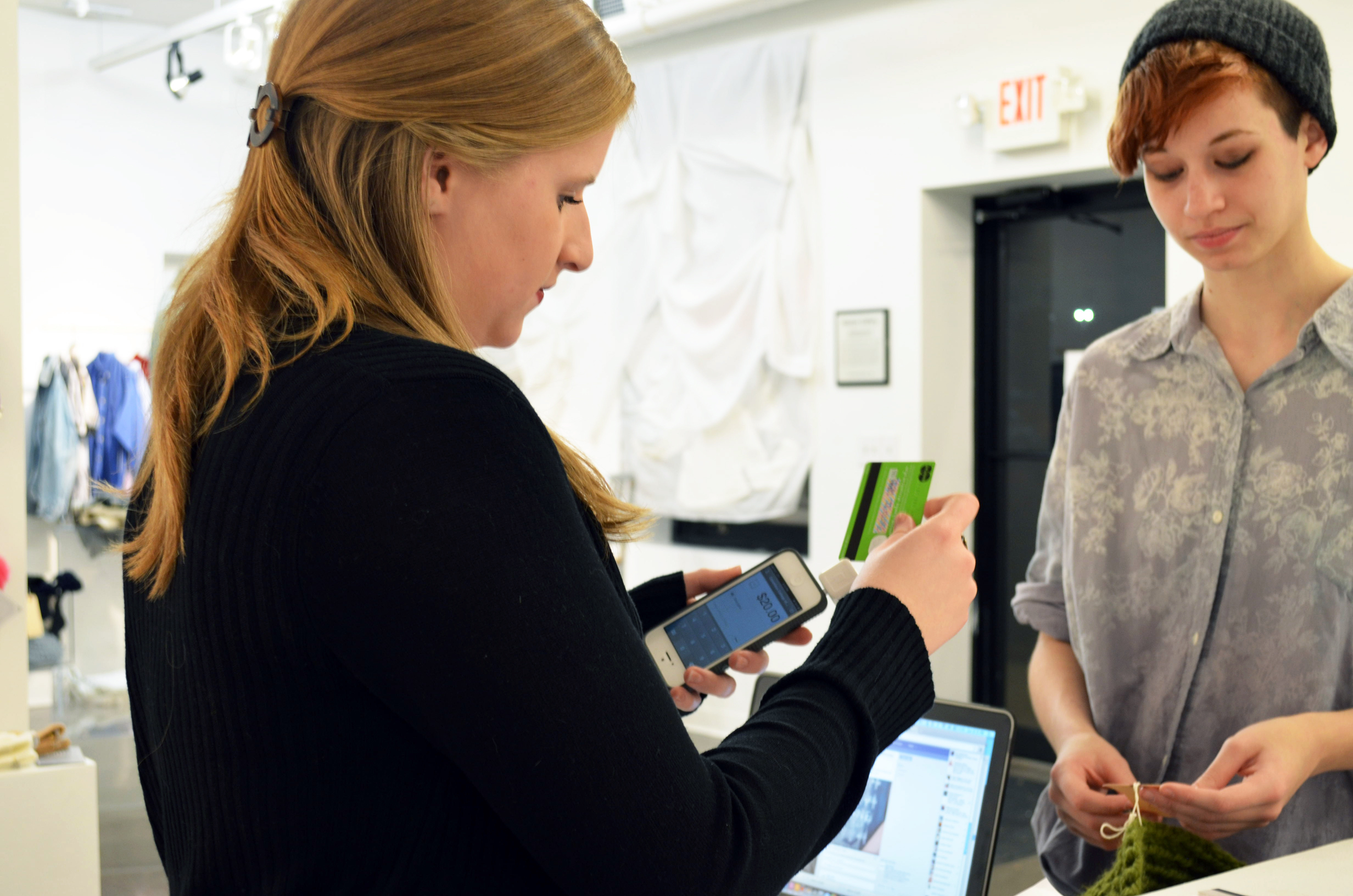 The One Store was made possible by the power of collaboration.
Haley Fischer, 2014, Advertising & Graphic Design - Merchandise Director, Store Photography, Design Ambassador
Amanda Hess, 2013, Cinematic Arts - Photography, Video, Documentation
Qisha Kendy, 2015, Advertising & Graphic Design - Social Strategy, Advertising
Krista Sison, 2013, Fashion Design - Store Design, Display Design
Lillie Templeton, 2013, Advertising & Graphic Design - Social Strategy, Advertising, Public Relations
Katie Vasey, 2014, Illustration - Store Collateral, Store Design
Katie Westbrook, 2014, Advertising & Graphic Design - Branding, Store Collateral, Advertising
Marcia Tabler, The instructor who didn't flinch when we said we wanted to build a store.
Collection designers include; Rachel Chertoff, Ryun Harrison, Alex Laniosz, Audrey Swart, Seth Stephans, Warren Kipperman, Da'Niro Brown, Grey Ponchak, Ben Quinn, Nigel Ewan, and Rachel McElvogue